fuel the mission
Give
Generously stewarding our time, talent and treasure
Your generosity fuels the mission.
At Risen, we desire to lead lives of radical generosity because we've been given more than we deserve in Christ. The things we have been given are a display of God's grace toward us.  That means we are not owners, rather, stewards.  We desire to be a church that responds to this grace by being generous stewards of our time, talent and treasure.  Generosity strengthens our devotion to Christ and frees us to live open handedly with the gifts God gives us.
a few things you may like to know:
Your giving is confidential.
Your name or amount that you give never goes beyond our financial department.
Your giving is 100% tax deductible.
We are a qualified 501c3 organization.
You can check your giving at any time.
Throughout the year, you can check your giving statement online, and you will receive year end giving statements.
Your giving is stewarded well.
You can be confident your gifts are wisely managed so that every dollar is maximized for ministry and mission.
Automated Giving
Automated Recurring giving through the online portal is an easy way to stay consistent with generosity throughout the year. It's also a blessing to the church as we budget for ministry every month. When you sign up to give online you are deciding in advance to faithfully give. The Bible teaches that we are to honor God with the "first fruits" of our labor (Proverbs 3:9). By setting up a recurring contribution that is scheduled to come out of your account on the day you specify, you can ensure that your first fruits are faithfully given back to God (1 Corinthians 16:1-2). Giving this way is very easy to set up and can be changed at any time by logging into the online portal.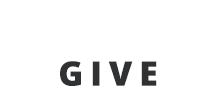 Give By Mail
Checks can be made out to Risen Church and mailed to:
Risen Church
3419 Virginia Beach Blvd #123
Virginia Beach, VA 23452
Give In Service
During our weekly services, you can give by placing your gift in the giving box in the back of the room.